Frequently Asked Questions
Answers to the Most Common Car Shipping Questions
How is my car shipping cost calculated?
When determining your car shipping cost, there are a few factors that we take into account in order to provide you with an accurate price quote. The mileage between the origin and destination is the biggest factor that contributes to your total rate. In addition to the distance of your relocation, another factor is the type and condition of the vehicle being shipped. The final factor is the date that your vehicle will be ready for transport. There are also additional options, such as enclosed carrier and top-load service that can be added to your shipment at the time of booking for a higher level of service.
What details do you need to place an order?
We will need the address for the locations that your vehicle will be picked up from and delivered to, along with the name and phone number of the contact person at each location. We will also need the date that your vehicle will be ready and the year, make, and model of the vehicle(s) that will be transported.
Does someone have to be present for pick up and delivery?
Yes, there must be someone present to release and accept the vehicle, provide keys to the driver and sign the initial and final inspection reports. This person can be anyone over the age of 18 that you trust with releasing or accepting your vehicle.
Can I ship my vehicle if it isn't running?
Yes, we can ship vehicles that are in non-running/inoperable condition. When inoperable cars are shipped, a special auto carrier is required that makes use of a winch which is connected to your car and slowly and safely pulls your vehicle onto the carrier. There is an additional fee for inoperable vehicles because of the special equipment and extra work involved with securing the vehicle onto the transporter. You can select the inoperable option on the online booking form or inform your shipping agent if you make your reservation by phone so that the proper arrangements can be made to accommodate a non-running vehicle.
Can I put personal items in my vehicle?
You may ship personal belongings inside of your car, the total weight of these items cannot be more than a hundred pounds and has to be left in the trunk or back seats (under the window line). Please note that personal belonging are not covered under insurance if they are reported as damaged or missing.
Is my vehicle insured during transport?
All shipments include basic liability coverage during transit. Comprehensive insurance options are available for an elevated level of shipment coverage during transit. You will be able to select a level of coverage during the booking process. If you have further questions regarding insurance options give us a call.
What is the difference between open and enclosed transport?
Open transport is the most common car shipping method. There are two types of open-air transporters. A majority of shipments are completed with larger 8-10 car carriers. Smaller carriers which hold 2-3 cars are used for shorter more local moves. There is typically more frequent availability for open-air carriers since they are used more often. We suggest choosing enclosed shipping methods when shipping classic, luxury or exotic vehicles. Enclosed transporters guarantee maximum protection from exposure to any open-air elements on the road. We suggest booking your enclosed transport in advance since there is limited carrier availability.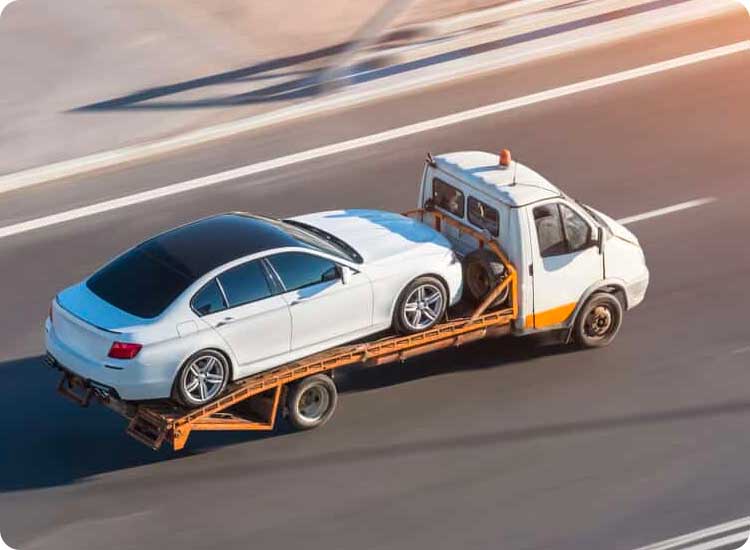 Book With The Best Vehicle Shipper Out There
We Strive to Make All Your Logistical Needs as Smooth as Possible. Where you need to transport your automobile, truck, boat or motorcycle, we'll be there to make it simple and smooth.