You need an auto transport
service, but you don't know
where to turn?
Maybe you're trying to move your vehicle or heavy equipment, but it's taking way too long, and the cost is also out of your budget.
With IZQ Logistics LLC, you can be sure you're getting the best auto transport services for the money. We offer a massive variety of vehicle shipping services, including Auto transport (Open & Enclosed Carriers), Auto Export (Overseas), Boat transport, the USA to Canada Transport, Hawaii export and more.
We understand that not every customer that comes to us has the same transportation needs. That's why we offer various auto transport services tailored to meet your specific needs. No matter your destination or vehicle type, our experienced team will take care of every detail to ensure your transportation is smooth and hassle-free.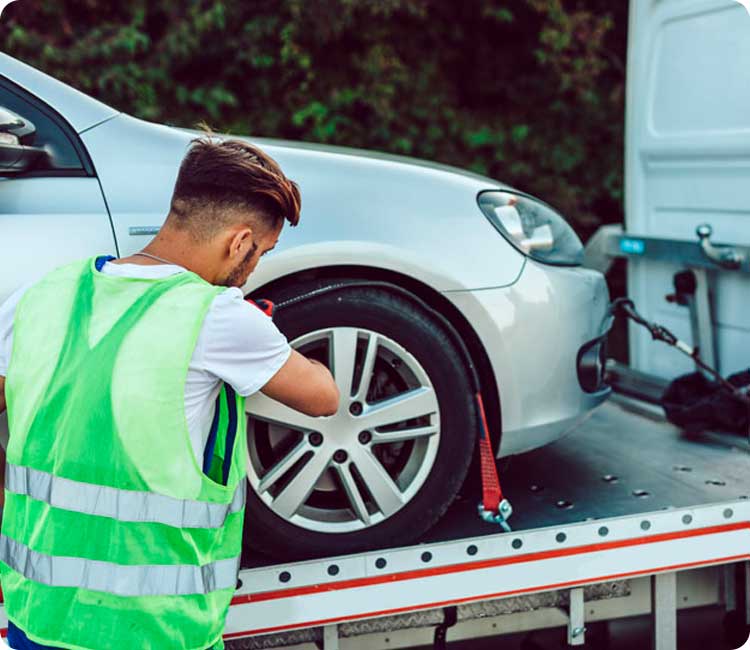 We're a One-Stop Shop for Auto Transport Needs:
With IZQ Logistics LLC, you can count on one source for all your auto transport needs. Some of our key services include: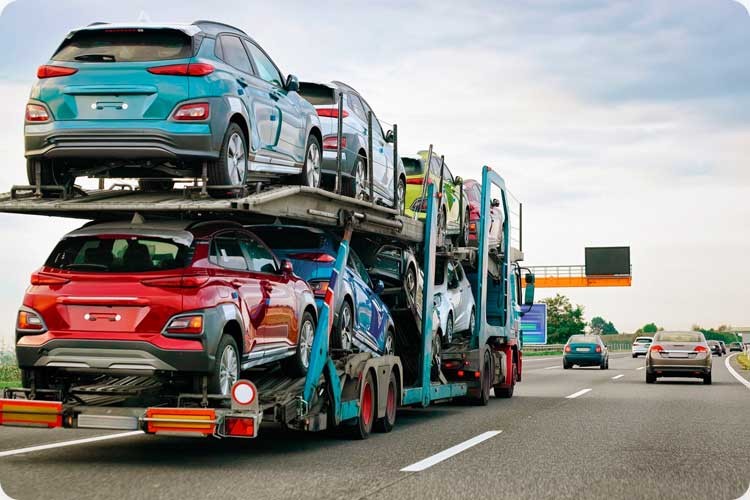 Transport
Auto Transport (Open & Enclosed Carriers):
We specialize in auto transport (Open & Enclosed Carriers) services for cars, motorcycles, SUVs and RVs. If you are shipping a regular-use vehicle, you can benefit from our open carrier service, where the vehicle is placed on top of a hauler that's open from all sides. The main benefit of this service is affordability and availability.
However, if security is your highest priority or if you're shipping an expensive, luxurious or classic vehicle, you will benefit from our enclosed car transport service. The vehicle is loaded inside a container that's covered from all sides, protecting the vehicle from dirt, dust, grime, rain, snow and other weather/atmosphere elements.
Export
Our auto export (overseas) services are specifically tailored to meet the needs of car owners who wish to ship their vehicles internationally for personal or business reasons. We specialize in transporting vehicles from the USA to several countries, including Canada, Mexico, the UK, France, Germany, Italy, Spain, Portugal, Australia, Japan, New Zealand, Ireland, South Africa and more. We are committed to going beyond normal standards and offering a high-quality service at a competitive price.
Our auto export services include helping you prepare all the paperwork, dealing with customs and meeting car import requirements of the destination countries. Our expert team of professional auto transport experts will ensure that your vehicle is safely transported to its destination and that it arrives on time and in pristine condition.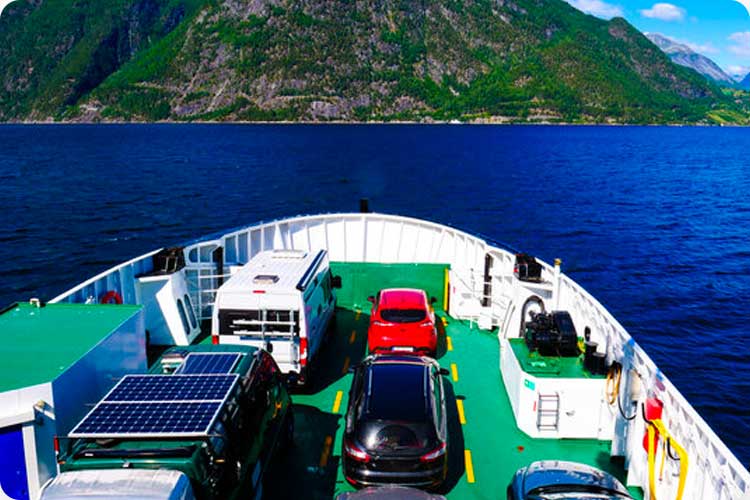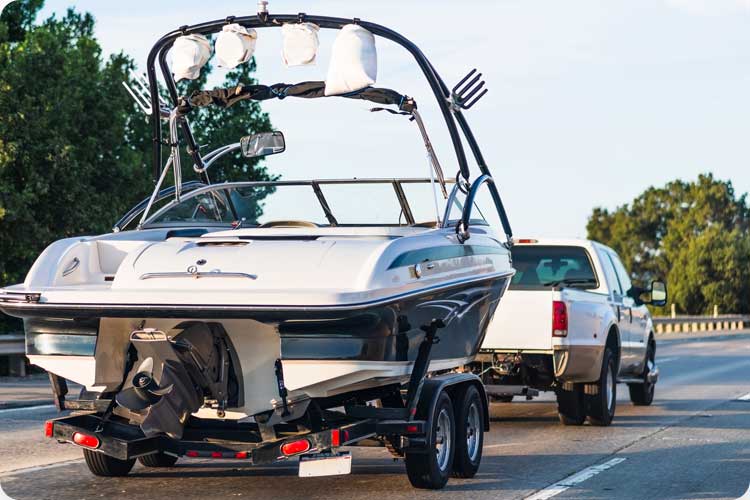 Boats
Our boat transport services are designed to safely transport boats, yachts, jet skis, and other waterway vessels. The process starts right when you give us a call to get a quote. Once you approve the vehicle transport quote, we'll schedule a pickup at your home or business and coordinate with local port authorities.
Once the auto transport carrier arrives at your location to pick up the boat, our highly-trained staff will perform an inspection to make sure the boat is safe and in good working order. We'll even help load your boat onto our truck if necessary. Our boat transport services are designed to get you the best value for your money.
Canada
The USA to Canada Transport:
We can help you ship anything from cars to motorcycles, trucks to R.V.s, vans to boats, R.V.s and other heavy loads from the USA to Canada. We've got you covered whether you're shipping across the country or the ocean.
We offer top value for your money when it comes to moving vehicles from the United States to Canada, and we do it all at affordable rates.
Our auto transport experts work closely with the Canadian border patrol to make sure your vehicle is properly inspected and cleared before crossing the border.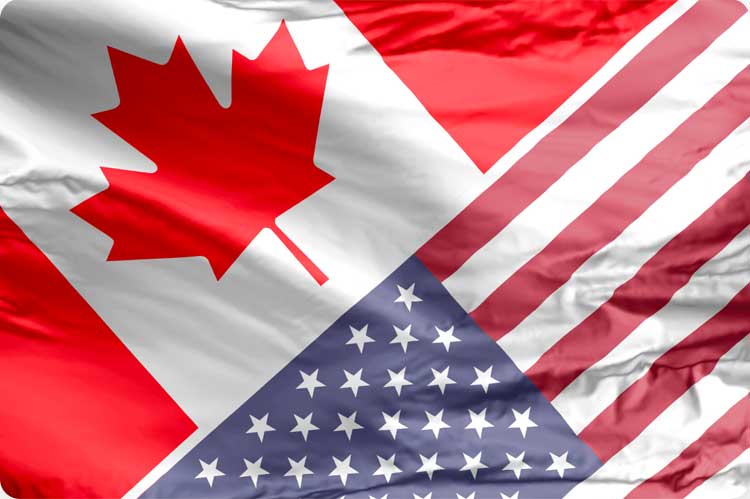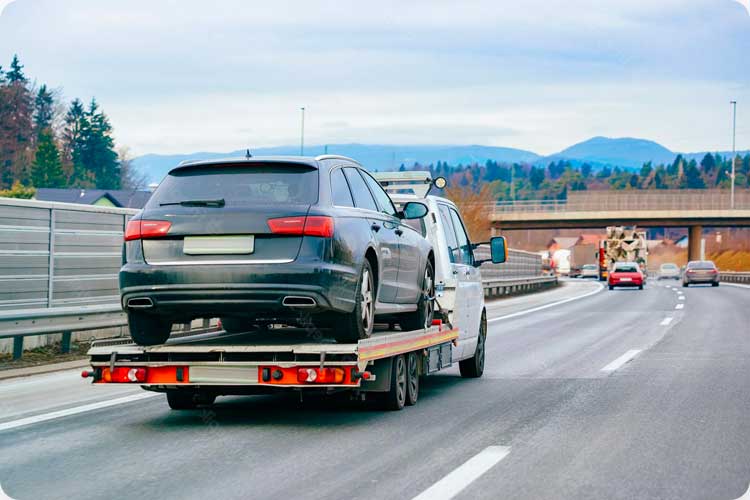 Hawaii
If you're looking to export a vehicle to Hawaii, we can help. Whether you're moving from one island to another or you want to export your car from the land areas of the U.S, we'll make sure it gets there safely and securely.
From Honolulu to Nawiliwili and beyond, you can expect us to move the car wherever you want in Hawaii.
Our auto transport service in Hawaii includes an inspection of your vehicle by our trained technicians and an evaluation of the vehicle's safety features. Additionally, we'll pack your vehicle with care and as per the temperature/weather of the destination to ensure safety.
Types of Vehicles We Move:
We provide auto transport services for all types of vehicles, from small sedans to large trucks and everything in between. Here are some of the vehicles we've moved over the years:
The gist is that IZQ Logistics LLC has the resources to handle your relocation needs. No moving project is too big or small for our company's more than capable movers, drivers and handlers.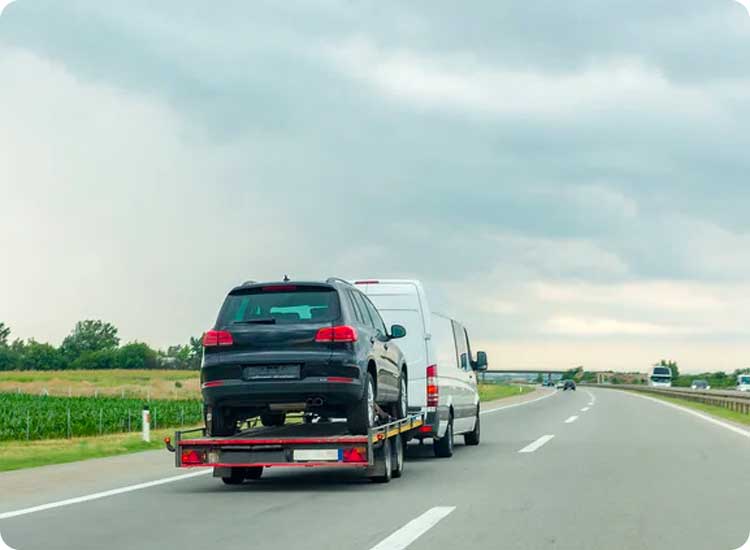 Call Us to Make Your Auto
Transport a Breeze:
We specialize in auto transport, and we do it well! We are among the handful of industry experts with many years of experience. All of our drivers are fully trained, highly skilled professionals who can handle any type of vehicle and ensure it arrives safely at its destination.
If you need help shipping a vehicle within the U.S or internationally, give us a call at (add number) or fill out the form on our contact page to receive a free vehicle transport quote.